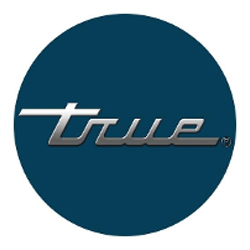 True Manufacturing
Production Team Members
Sorry, this job has expired.
O Fallon, MO
Join us at True Manufacturing where your job duties will include performing various production and assembly functions on parts and materials.
Production team members must be physically able to stand for ten hours of the workday on a cement floor. In addition, this position requires use of vibrating and air-powered (pneumatic) tools, sustained overhead lifting activities, prolonged or sustained repetitive grasping and/or gripping with hands, and sustained repetitive bending of the wrists. 
Team members are required to follow all company safety rules, wear safety glasses, ear plugs and other necessary safety equipment to prevent injuries. Team members are also required to follow all plant/work rules and supervisory instructions. Team members must be able to move to any part of the plant where needed to maintain production.  
Responsibilities
• Lift and move materials and parts weighing up to 60 pounds as needed for production.
• Frequent physical lifting, bending, twisting and stooping, and repetitive hand motions including gripping, grasping, pushing, pulling and bending.
• Operate presses and other large machinery.
• Perform production tasks requiring repetitive hand movements.
• Assemble parts using appropriate hand tools such as air guns, power drills and power screw drivers.
• Handle and manipulate sheet metal parts.
• Clean parts and finished models to remove oils and residues from inside and outside of unit.
• Perform other production duties as assigned and instructed by supervisor.
• Work in a team environment and maintain professional communication.
• Maintain regular and reliable attendance.
Pay Range:
$17-$20/hr
65jdh8zsowvh
254381276